I am relatively a noob when it comes to highlighters. I only started using it a couple of years ago. My first highligther was MAC Soft and Gentle and I remember being completely blown away at how it was able to transform my whole face. It made me glow, it made my skin look lit from within! Ever since that day, I've been a complete believer of all things highlighter. I became obssessed with finding the best one for my skin. You can't research highlighters without coming across the brand Becca. I feel like it's what they're most known for. So when I found out that they're available in Adora, I quickly found myself in the store swatching all the available shades on display. I wanted to get Opal or Moonstone but came home with Champagne Gold, my first Becca highlighter!
I was told this is a limited edition product so I got it instead of the two (which were also oos when I went there). As you can see, it's a straight up gold highlight which strangely suits my skintone. It works even better when I have a little bit of tan. The Becca highlights are known for a reason, they're very shimmery but the actual product blends into the skin instead of staying on top of the skin. They're not for those who want a subtle glow as you can see it when you apply it but the effect is really really pretty. It also stays on the skin a long time. Overall, this is a great highlighter and I'm definitely picking up its other highlight sisters (Opal, Moonstone and Champagne Pop).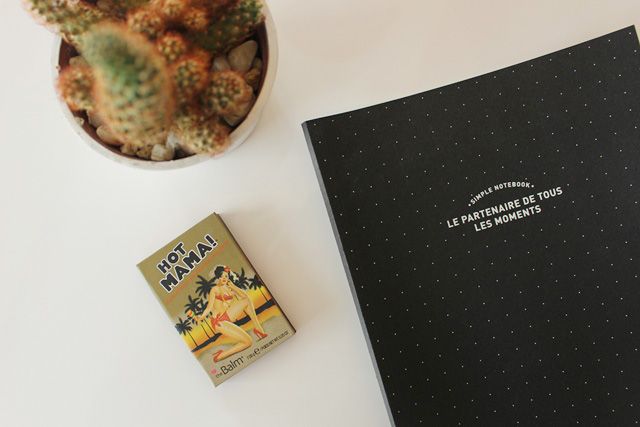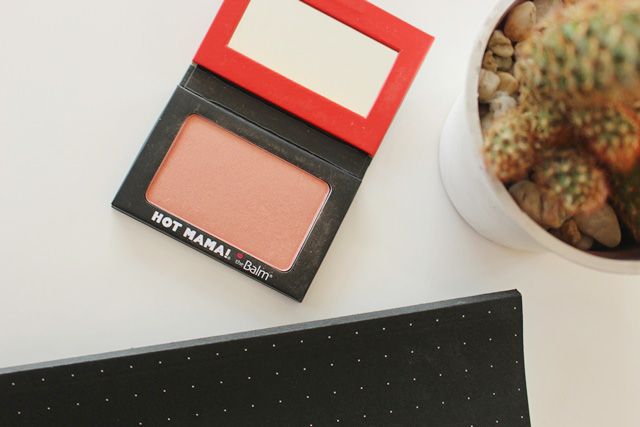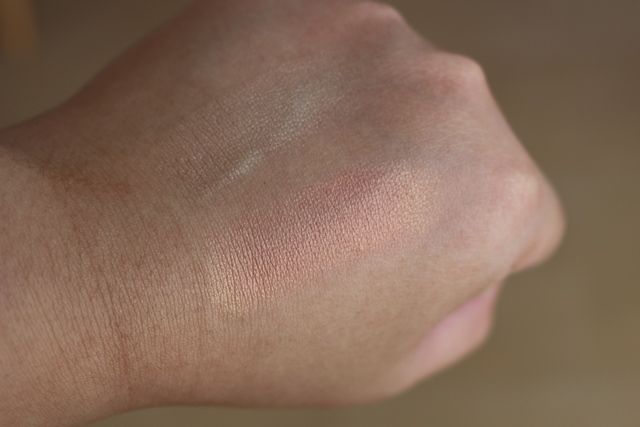 I've had a number of haul posts lately so that only means I have a lot of review posts coming in the weeks ahead. Hope you're ready for that! Let's start with a blush that was a total impulse buy but I totally do not regret buying. It's beautiful and sheeny and I think it suits my skintone. This is The Balm Hot Mama blush which I've been told is a dupe for NARS Orgasm. I don't have that other product but if I remember swatching it a few years back, it's a lot more warm and the gold shimmer that runs through it is more defined. But back to Hot Mama, I got it back in August I think, together with another product which has been on my wishlist for ages. This one, I just happened to swatch that day and in it went to my basket.
Hot Mama comes in the standard The Balm paper packaging but the material feels really sturdy. I haven't travelled with it so I don't know how it will hold but if it's just in your makeup cabinet, you're good. It also has a decent-sized mirror inside so plus points for that. What I don't like is the black boarder inside because it gets grubby quite easily when you use the product (as you can see in the photo abaove). Aside from that, I have nothing else to gripe about in the packaging. The actual product is a light peachy shade with a lot of golden shimmer in it. So much that in the daytime, you can get away with not wearing a highlighter. The effect is different from the Hourglass Ambient blushes (the other glowy blush I own) because the shine is not subtle. You see it as soon as you apply it. The color also blends really well with my skintone. If I'm not in the mood for a matte blush, this is what I reach for. It goes with most neutral eye makeup, something I favor for day to day. It's not the most long-wearing blush out there so if you want it to stay put, you will have to layer it over a cream blush. Overall, I really like this blush. I haven't gone for a shimmer blush in a long time so this is just what I need in my stash.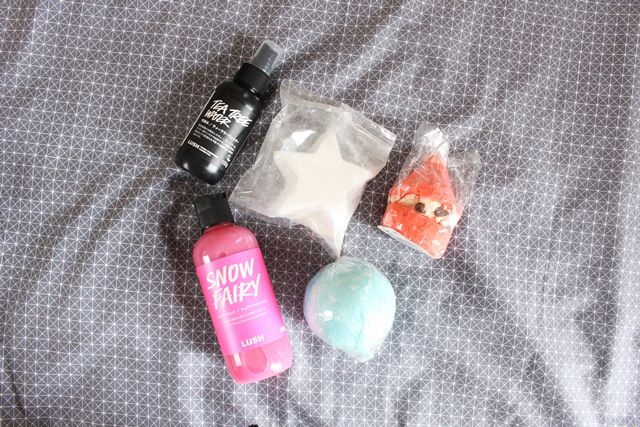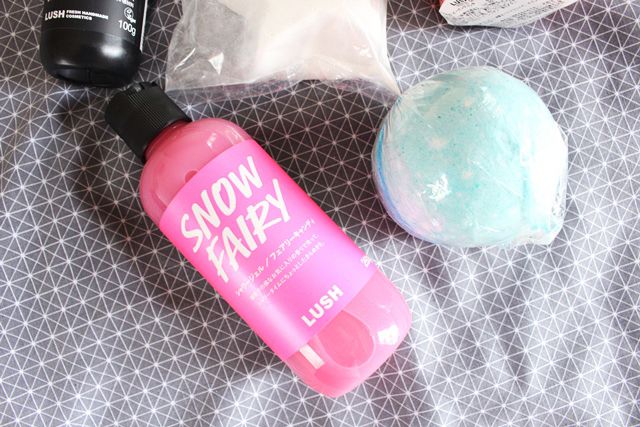 Tea Tree Toner
Snow Fairy
Bath bombs - Stardust, Frozen Bomb and Peeping Santa
I am a big Lushie so whenever I see a Lush store, I have to go inside. The scent lures me in. Bin and I found a big Lush store in Harajuku so I thought it would be good to stock up on my essentials and get them from Japan. It would be a good souvenir as I would be reminded of the trip whenever I see the different packaging. I was only intending to get my Tea Tree toner and Snow Fairy shower gel but also ended up getting three bath bombs. The nice sales attendant could speak English and she kept on asking me questions and recommending products. I had to say yes to some of them. She told me the Frozen Bomb (or was is stardust) is a limited edition release that's only available in Oxford Circus and Japan so I had to get that. The Peeping Santa and Stardust ones looked really cute so they went home with me as well. I'm excited to go into our local stores and see what we have in stock. Hopefully, we also get the cute Christmas releases.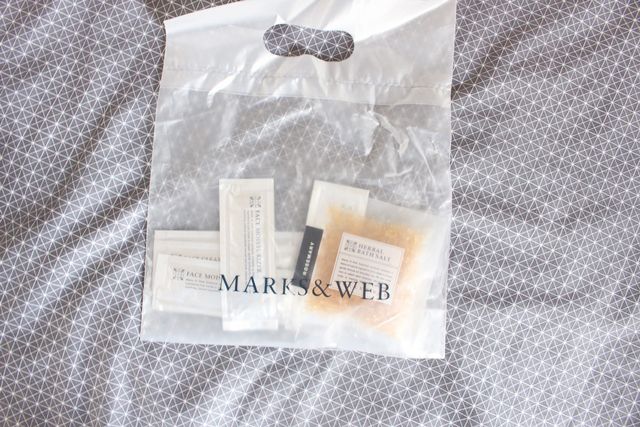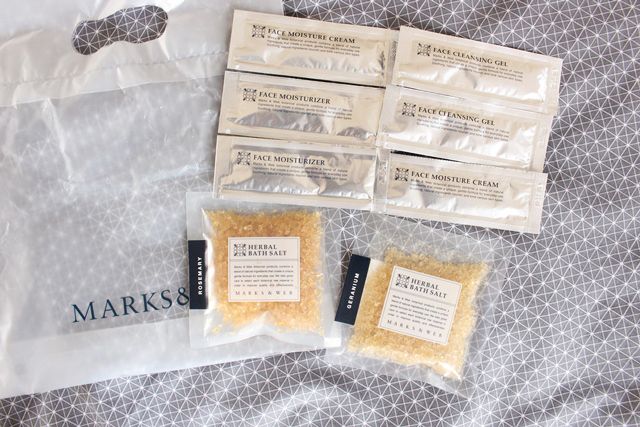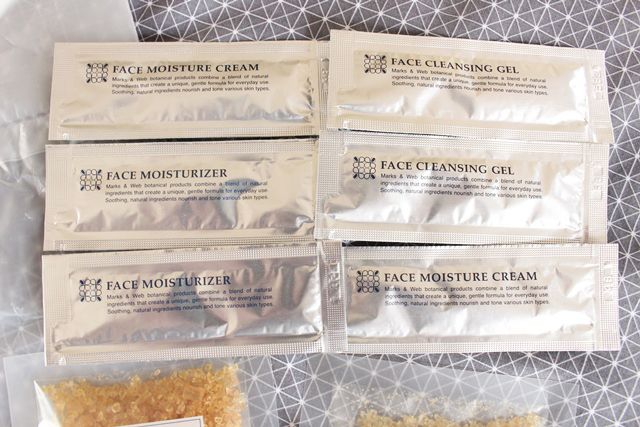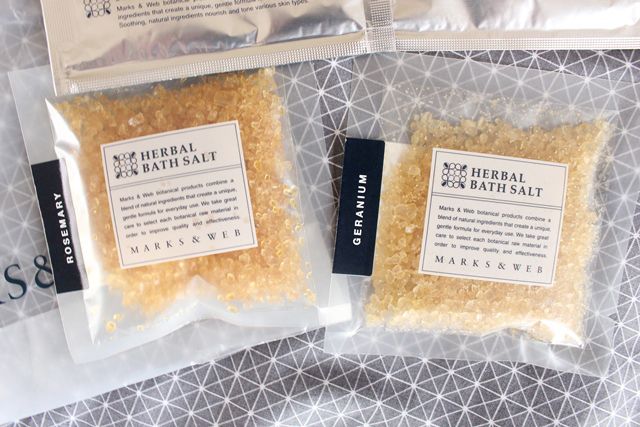 This is an entirely on a whim purchase but now that I've tried it, I regret not getting more. We found this little brand called Marks & Web in Hikarie Department Store in Shibuya by accident and I just couldn't walk away without getting anything. I should have bought a bigger bottle of the bath salts! I spent a long time sniffing stuff in the store and in the end I got these samples: Rosemary bath salt, Geranium Bath Salt, Face Moisturiser, Face Moisture Cream and Face Cleansing Gel. I've tried the bath salts and they both smell awesome! The salt crystals are a lot bigger than my other bath salts and they also give a little tint to the water when they melt. I use them along with my bath oil from Bath and Body Works and bath bombs from Lush.
I came across a few reviews the skincare products and they're all ok. I might use them for when I'm travelling again. You can never have too many sample-sized products, in my opinion.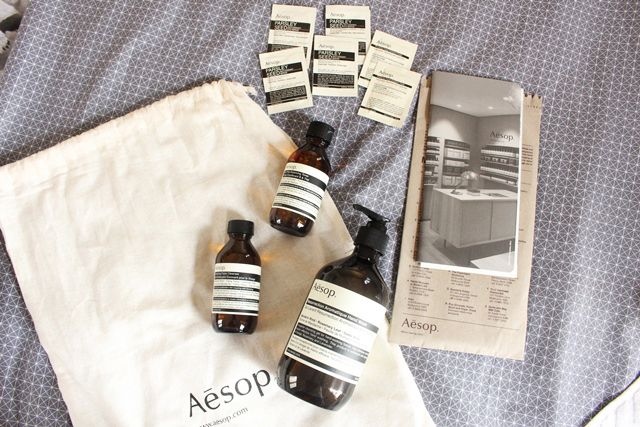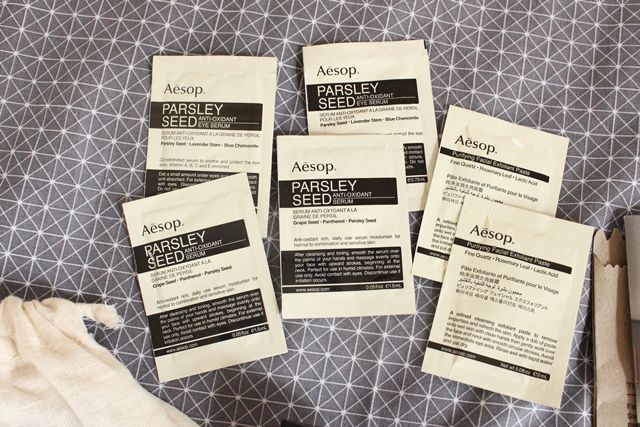 I know, I know. Aesop is not a Japanese brand and it's something I can buy somewhere else but I was really excited when I saw a store in Grand Front Osaka so I had to go in. Then the sales attendant was really nice and she started testing all these products on my hand and before I knew it, I was at the till with these items. I have no regrets though because I have already started using these three items and even Bin loves them. There's something relaxing about the scent of the Aesop products that makes me love using them. Another plus is that they're always generous with samples! I got the Amazing Face Cleanser, B & Tea Balancing Toner and the Resurrection Aromatique Hand wash. I was also given the Parsley Seed anti-oxidant serum, eye serum and Purifying Facial Exfoliating Paste.
I love the hand wash and the cleanser but the toner leaves my skin feeling sticky so I'm not entire sold on that. I will keep using it though to see if it makes any difference to my skin. For the record, my skin is acting strange lately. It's a lot more oily and I am breaking out like crazy. I have a ton of tiny pimples on my forehead and it's annoying me.