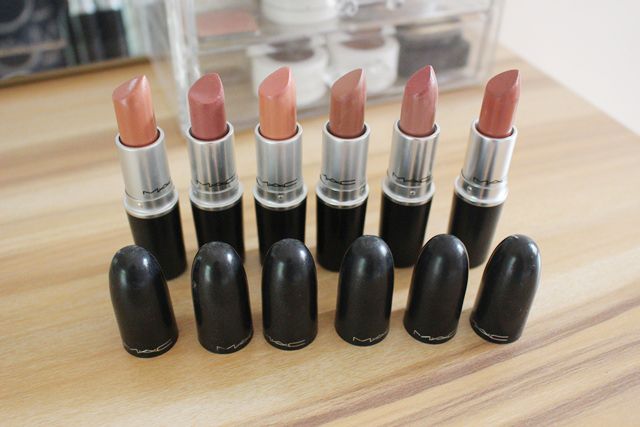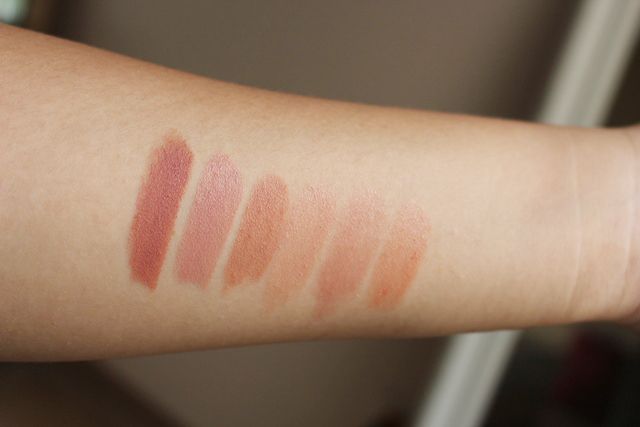 Ok, I'm cheating a little bit with this post because MAC is technically not in SM but it's right outside SM, so that counts, right? MAC opened a store in SM Makati (there's one in Megamall too!) so I thought I'd share my MAC nude lipsticks in this post. I am having quite a nude lipstick moment lately and it's always the color I zoom in when I'm in a makeup stand. I've collected these colors over the years, I didn't buy them all in one go. As you can see from the bullet, some are more loved than others but I really like all of them. I think MAC lipsticks are really good, no matter the color. They have a bunch of colors and finish to choose from, they last well on the lips and the bullet lasts forever!
But yeah, on to the lipsticks! I like my nudes with a lot of browny-yellow undertones. I think it suits my skintone better than the really pinky ones. The colors I have are (from the swatch photo L-R):
Velvet Teddy
, a matte lipstick that probably doesn't need an introduction because of the Kylie Jenner lip trend;
Blankety
(amplified), the pinkiest of the bunch and the one I can't wear on it's own so I layer it to tone down too bright lipsticks;
Cherish
(satin), a step down in color from VT, I really like this for when I want to look mature;
Pure Zen
(cremesheen), this color is close to a balm for me because it just gives a hint of color to the lips, perfect for when you have an intense eye makeup and you want something light on the lips;
Patisserie
(Lustre), probably my favorite nude from MAC as you can see from the shape of the bullet, the perfect pinky-nude and a buy enabled by ViviannaDoesMakeup and LillyPebbles and;
Shy Girl
(cremesheen), a color that every beautyblogger has raved about but I was unwhelmed when I got it.
If I had to pick a top three, I would say get Patisserie, Velvet Teddy and Cherish.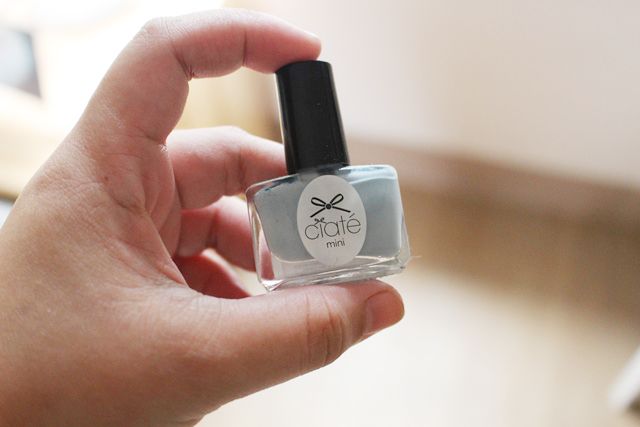 Applying nail polishes every Sunday has been part of my routine ever since we've settled into the new house. It's a little something I do to get me ready for the workweek ahead. It's pretty laid back in the office so I can also wear a load of different colors, even the bright and cheerful ones.
This nail polish from Ciate called Chinchilla is a bluey-gray colors that is the perfect mixture of cheerful and subtle so I can wear it even when I travel to our office HQ. It's what I have on my nails today and yes, I got it from SM.
SM now carries Ciate nail polishes but I'm not sure if all SM branches have these. I got this from Makati if you're interested. This cute mini version is also the perfect size because I've never finished a whole bottle of nail polish in my life (except for topcoats but that doesn't count). In my opinion, Ciate nail polishes are up there with Essie in terms of quality. The wand is not as thick but it deposits the product evenly and you only need two coats to build up the color. I applied the Seche Vite top coat and I'm happy to say it's been a few days and I only got minimal chippings on the tip. Ciate comes out with a lot colors that come in a collection so there's always a new color to try.
PS. Checkout my instagram feed (@bberrymix) to see how the color looks!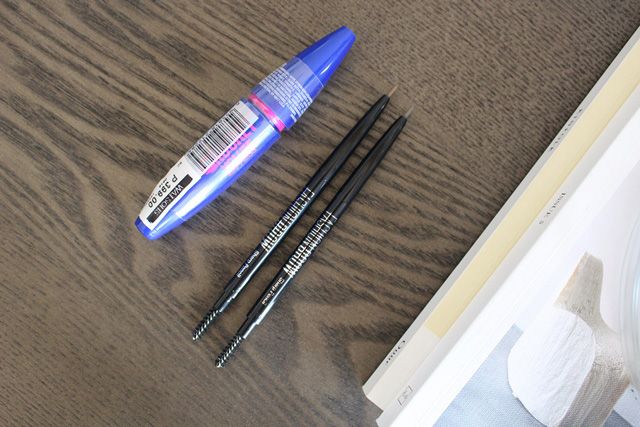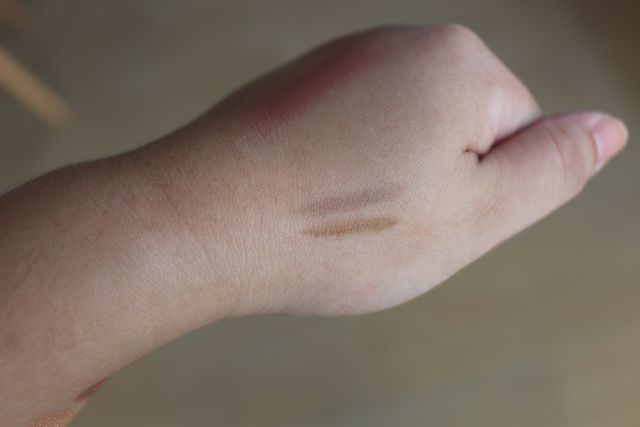 Maybelline has a buy two get one promo ongoing for a while in SM and I am sure you are already planning your trip to a store near you. If you are new to Maybelline though and don't know what to get, then start with their mascaras first because I honestly think that's what they do best (aside from the Color Tattoo and concealers). Since I already have the Color Tattoos that I like (and the Fit Me and Anti-Age Rewind concealers are not available locally), I decided to get new brow products and repurchase my second favorite mascara. The mascara is The Rocket Volum'Express and I have a review
here
if you're interested in it. The brow things are the new Fashion Brow Sharp Pencil which comes with a spoolie in one end. This looks a lot like the Soap and Glory ones that I really like so I wanted to give this a go. I haven't used it yet and I'm a little worried about the colors (they only had these two - Brown and Light Brown) but we'll see how it goes. I will definitely do a review once I've given them a proper go. What are your favorites from Maybelline?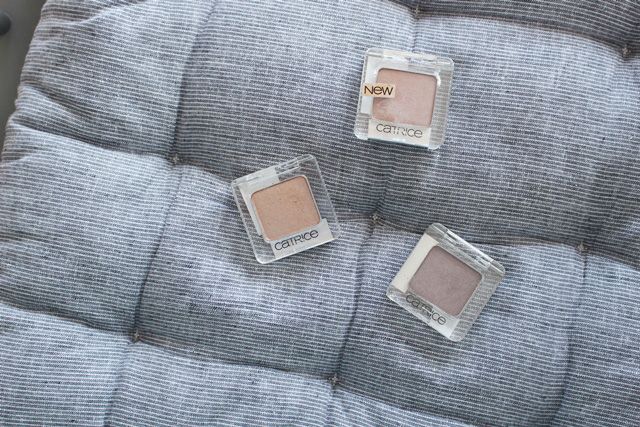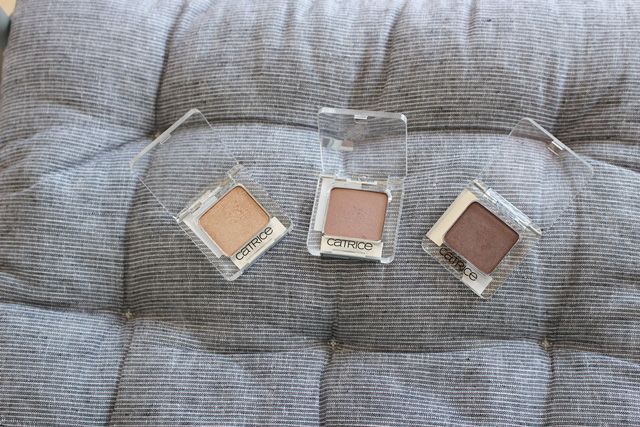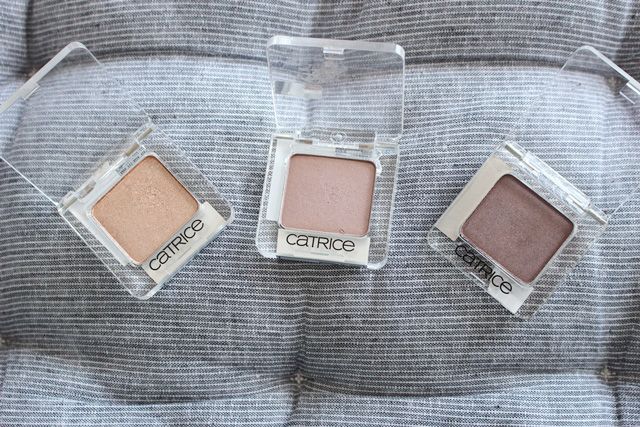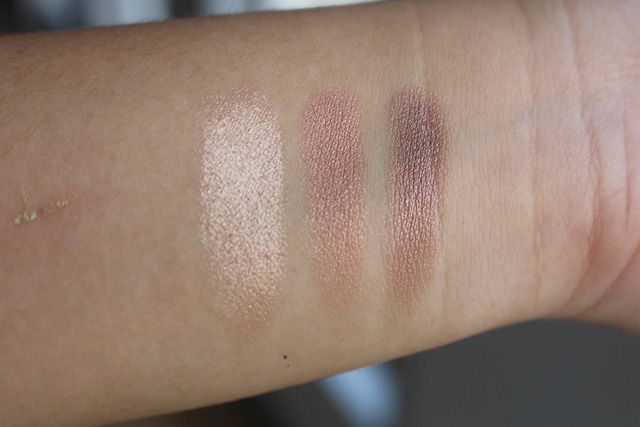 I blame Tati of Glamlifeguru for this purchase. She was raving about this Catrice eyeshadow that she got from a viewer and she said if you have Catrice in your local stores, go and have a looksee. So that's what I did and Tati was right. I only got the eyeshadows because I didn't know the brand and didn't want to do a major haul right away. Maybe I should have because these eyeshadows are really gorgeous. I've worn them already and the colors I chose are perfect for a neutral eyemakeup wearer like me. The colors I got are
630 Fancy a Coppa Tea?, 750 New in Brown and 400 My First Copperware Party
. I should have gotten a matte brown so I can use it as a crease color but I thought I already have my favorite crease colors and I didn't need another one. But maybe for the sake of having a full eyemakeup out of purely Catrice eyeshadows, I'll pick one up soon. These eyeshadows are really soft and as you can see from the swatch, pack a lot of pigment. You can even use a primer underneath to make them pop more. All in all, the Catrice stand is something that every eyeshadow junkie should visit in SM. I will definitely venture into their lips and matte eyeshadow lines soon. Have you tried other products from Catrice? Let me know your recommendations!
Where do you do your makeup shopping? For highend, I usually go to Rustans in Shang and then random Watsons for drugstore. But lately, SM is seriously upping their game right now. What I also really like about shopping in SM is that they also have drugstore brands there. I go to Makati, FYI. I thought I'd do a 'What to Get in SM' series this week because a new store just opened and they have a bunch of promos ongoing. I'm starting with the new store because what I got from there are repurchases and not something new to me.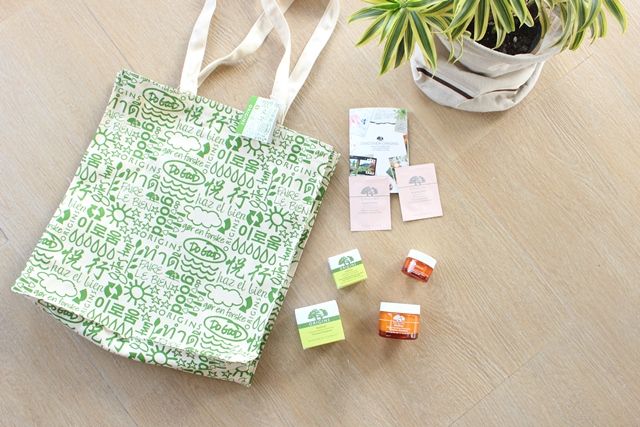 Origins is now available in SM! I got the Ginzing eye cream and moisturiser. I know I did a mini review about this duo when I bought it saying I was underwhelmed with the eye cream. But I ran out of the Vit E one I've used for months and couldn't find a replacement so I got this instead. Better go back to something that underwhelmed me than to use a new one and totally hate it. The moisturiser is something I really like and this one lasts for months. I also asked for samples of the new Original Skin serum because I'm super curious to try it. Serums aren't park of my skincare routine yet so I wanted to see if it's something I'll like.
If you're looking for new skincare to try, head over to SM straight to the Origins kiosk!