This is a product that I got early this year but haven't really gotten around to playing with until now because it's so foreign and new to me. I've always been a brow pencil kind of girl. I've tried a brow wax and powder duo before but I didn't go back to it after I finished the product I was using (I think it was the Body Shop kit). For me, pencil was the way to go. It's easy and fast and I can do my brows in under a minute. But being a beauty addict, I thought what if there are other products out there that I can use? In other words, I got bored with the pencil. I had to try something new. The Anastasia Dip Brow Pomade exploded into the beauty scene when it was released. A gel/pomade for the brows? That's fun and interesting! I was late to join the bandwagon but I eventually did. I think I got mine in a bazaar in Glorietta. I got it because I felt more convinced to get it as it was there and I could see the colors in person. I got the color Light Brown and after buying it I stored it in my makeup cabinet.

I would try and play with it months after buying it but I always end up not happy with the way it looks on me. To be honest, I still think I need to practice more or I need to get a better brush to apply it but I am slowly getting the hype. Practicing is the way to use this product. You'll have to play with it to see what works for you. After a while, it's easy to create the kind of brow I like - lighter in the inner parts, straight across the front and then slightly extended because my natural hairs are super short. You can make it look natural by just slightly dipping your brush into the product, removing the excess and then applying with small brush strokes. Or you can also draw your brow full on and make "instagram brows". After using this product, I like to apply a brow gel to make the hairs more defined. It's a standard last step for me, no matter what brow product I use.

The only con is that I don't think I will ever be able to finish a whole pot of this and I hear it dries out. Mine is still fine but let's see after a few months.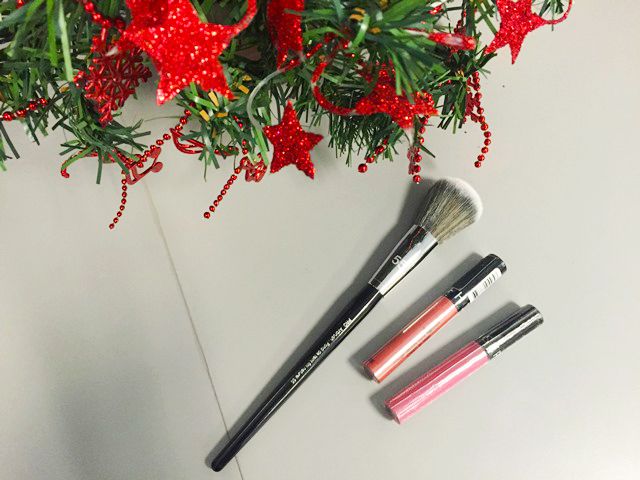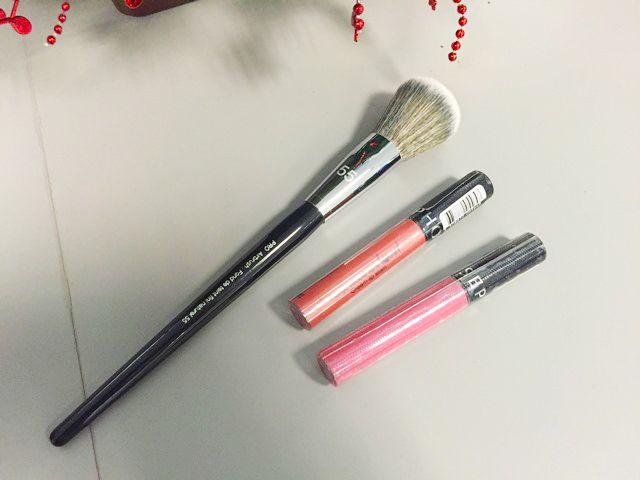 My seatmate and one of my office BFFs Trish went to Copenhagen last week and because she knew me well, she asked for my Sephora wishlist long before her actual trip. I had a short one, as I have been buying a bunch of makeup lately and I need to stop. It's all Sephora branded products as I knew the selection isn't that great in CPH (you need to work on that, Sephora!). I just wanted a brush and two more of the cream lip stains to add to my collection. I also had the Peter Thomas Roth Pumpkin Enzyme mask in my original list but decided not to get it this time because I need to work my way through my existing sash of masks. I'm a hoarder, I know.

On to the things I did get! I've wanted the Sephora Pro Airbrush in No. 55 for a while now because of Suzie from Hello October. She's been using it to apply her base and I always like the finish it gives the product on her skin. I used it today to apply my Bourjois CC cream and so far, I really like it. It's a completely different application when you're used to using a buffing brush because the hairs in this brush are longer. You will lose control if you hold it close to the tip so what I did was hold it close to the base so I can work it better into the skin. I'll keep on using it and get back with my final thoughts.

The other two products are the Sephora Cream Lip stains in Infinite Rose and Pink Souffle. I wanted to get more neutral products that I can use for day to day as the two other ones I have are bolder colors. I'm excited to use Pink Souffle as one my swatch it looks like a mauve pink which I'm into lately. Infitnite Rose, despite the name, is more of a nudey orange instead of rosy red. I'm sure they'll be part of a post soon so watch out for that.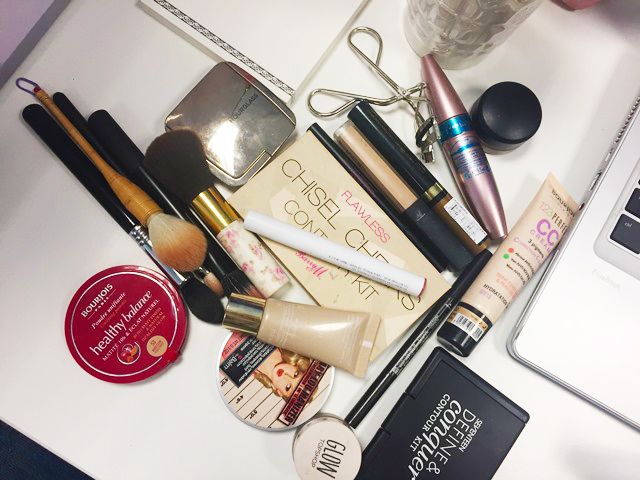 Just quickly popping in here to share my current makeup of the day favorite. I've been using all of these products lately to create my daily office look. As it's for the office, it's neutral but also shows that I've made an effort to look nice. Haha! I really like the combination of products and how it only takes me about 15-20minutes to finish doing my makeup. I know it looks like a lot of products but I swear it's so easy to put them all on when you know how to use and blend them together. My favorite parts are the eye makeup and the lippie stix. The purpley-nude color is still neutral but is a little more interesting than the usual browns. Here are the products I used today:

Base: Bourjois 123 Perfect CC Cream in Light Beige, NARS Radiant Creamy Concealer in Custard, Clarins Instant Concealer in 01 (best undereye concealer/highlight), Barry M Flawless Chisel Cheeks Contour Kit (just the highlight to set my underey concealer)

Face: Bourjois Healthy Balance Powder in Light Beige, Hourglass Ambient Lighting Blush in Mood Exposure, Seventeen Define and Conquer Contour Kit for countour

Eyes: Random eyebrow pencil from Daiso, Revlon Blow Artist Plumper (blonde), MAC Groundwork paint pot, Catrice Eyeshadow in New in Brown, Etude House Drawing Show Brush liner, Maybelline Lash Sensational mascara

Lips: Colourpop Cosmetics Lippie Stix in Lumiere

Brushes: MAC 217, Real Techniques Duo Fiber contour brush for blush, random blush brush from Forever 21 for powder, Hakuhodo Yachiyo brush for contour

What's you current go to makeup?
Can you get away with wearing a casual comfortable dress in a party but still look dressy enough to avoid being caught by the fashion police? YES!
The Black Lace Short Dress
This dress is definitely not just your ordinary LBD! It has a pop of lace on the waist and sleeves that creates an interesting and eye-catching subtle detail. It will give you that playful yet sensual vibe.You can dress it up with heels and then pair it with a leather jacket for that little bit of edginess. I would pair it with a bright red lipstick to amp up the look. NARS has a great line of red lip pencils which are so easy to pop in your bag and tote around for the night. I would go with Golshan which is a deep burgundy red (middle one in the photo below).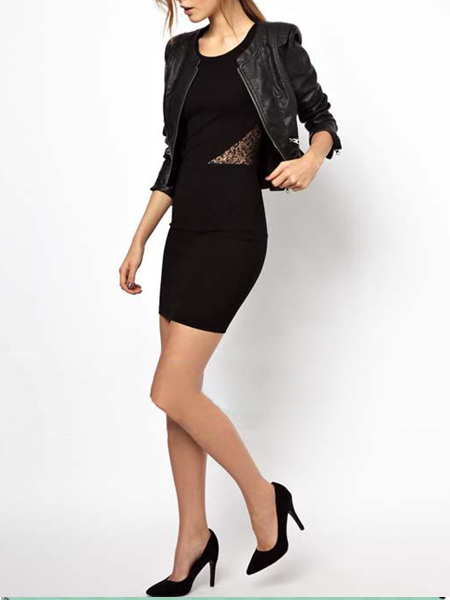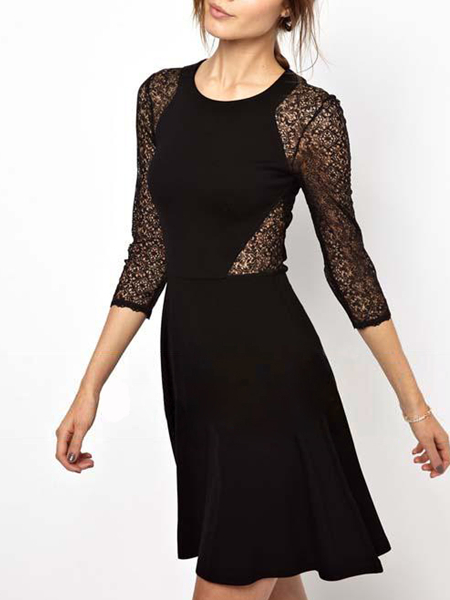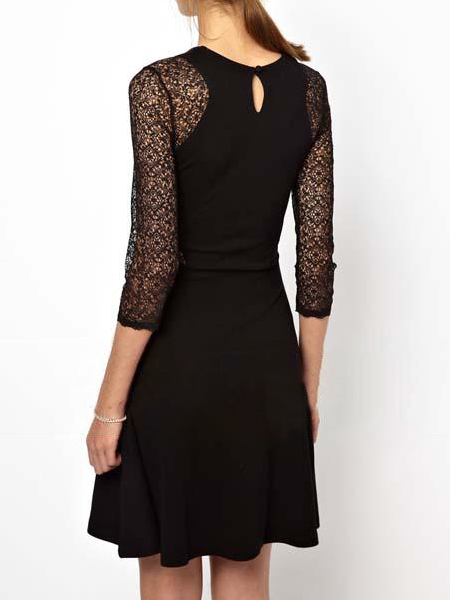 This dress is also a good addition to your wardrobe with its classic style and neutral color that can be mixed and matched with anything else you already own. You can wear this even for just a night out with the girls or date night with your man. The fabric is also very versatile and comfortable because it's made of polyester. It's available in M L XL sizes.

But that's not all! It is on sale at 84% off! Instead of paying the full price, which was originally at PHP3933, Dress.ph is selling it for only PHP617.
Imagine saving as much as PHP3316! Save the hassle of rummaging through racks of clothing by simply clicking on this LINK to purchase this dress.The sites accepts payments through PayPal. 100% SAFE payment transaction is guaranteed when you shop. Item/s are delivered within just a matter of 3-7 business days through Express Shipping! Huge discounts are offered with coupon codes by only subscribing to the site here with just one CLICK!

With this number, you're sure to never again go out worrying about having a fashion disaster. So what are you still waiting for?

PURCHASE NOW!
*This is a sponsored post.
I'm sure by now everyone's social calendar is slowly getting filled this early into the holidays. As soon as December rolls around, parties are getting organised left and right. If you have a party to go to and still don't have any idea what to wear or the look you're going for, I've got you covered. I have two posts coming up about different dresses you can find in Dress.ph and what makeup look would go with them.

This DRESS is a good one to start with as you can wear it on special occasions like a cocktail party or even a vintage themed event. I especially love how this dress is very versatile because, when paired with the right accessories, it can go from formal and glamorous to retro and chic. High fashionable heels would good look with this number but if you want to go a little bit more glammed up, match it with a pair of gloves and a beautiful clutch. You know you're all set for that themed party! For your makeup, I imagine a taupey smokey eye with loads of mascara, matte rosy blush and a nude lip will pair nicely with this dress.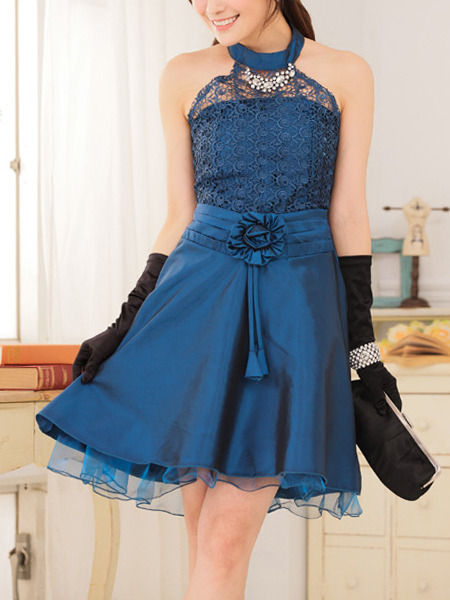 The halter style neckline makes it very flattering because it highlights those lovely shoulders with the lace panelling on top. It's also very classy as it shows just the right amount of skin with the layering and the ruffles going on in the bottom. The pretty fabric rose with the tie in the middle adds a very subtle touch of sweetness to this glamorous dress. But if blue is not your thing, it also comes in Black and Red with sizes ranging from L XL 2XL 3XL.


Now is the time to buy this dress as it is currently on sale at

PHP1017 (79% Off) which originally was PHP4800! You actually get to save PHP3784

. That's a pretty good deal considering the many uses you can get from this dress.

Not only is it easy on the wear and pocket, it's also easy on the shipping and payment. Transactions are done through

PayPal

so it's definitely a 100% guaranteed safe method of transaction. Item can be received in just a matter of

3-5 days

through

Express Shipping

. To get even bigger discounts, you can subscribe to the website and get additional discount coupon codes!

I recommend NARS Sheer Glow foundation to perfect the skin, Bourjois Healthy Balance powder to keep the shine away, MAC's Satin Taupe all over the lids, paired with Heroine Make Long and Curl mascara (add a few bits of individual falsies), Seventeen Contour duo, Tarte Amazonian Clay Blush in Dollface and Chanel lipstick in Adrienne.

See more styles and choose from a variety of dress selections on this

LINK

.

* This is a sponsored post.