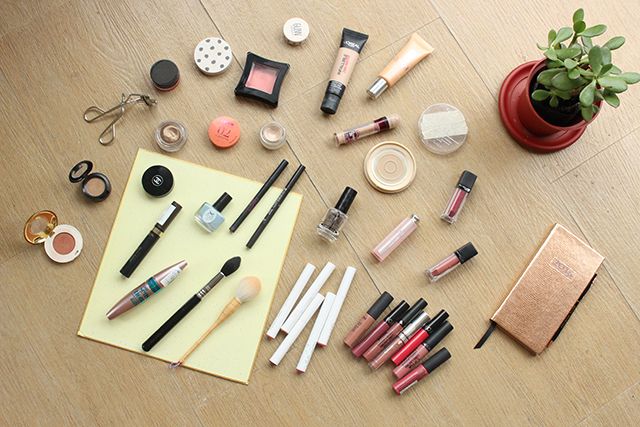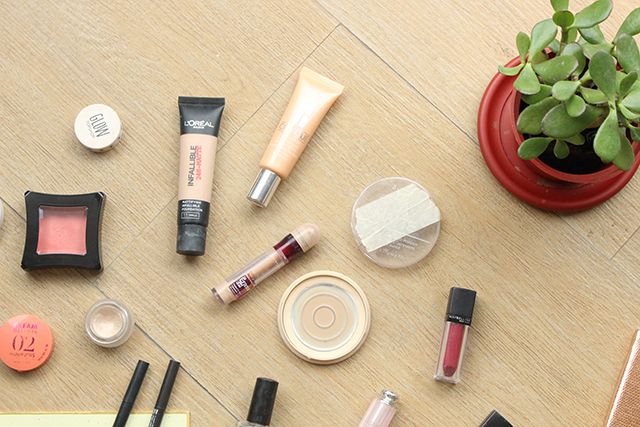 I know, I know. It's almost the end of the month and I've only started posting about my favorites from 2015. I don't know what to say except this month has been bonkers. I will try to do better with my posting schedule and hopefully February will be much better.

But let's get cracking with the products! I thought I'd break the products down into base, face, eyes and lips. Let's start with base. The only primer I've used consistently in 2015 is the Clinique Skin Primer. I prefer it to the Benefit one because it doesn't ball up. I do notice that it keeps my foundation on longer than when I don't use it. Since you also only need a small amount, this tube is going to last a long time. For foundation, I will give this to the L'Oreal Infallible 24H-Matte. I have oily skin so more often than not, I will reach for this on a day to day basis. It's a matte foundation that is also able to make the skin look smooth and not flat. I have a new concealer love right now but I have to consider the one that I've reached for the most for the year. And that is Maybelline Anti-Age Rewind Concealer which I am almost out of. It blends easily and brightens the undereye area. It's not ideal for blemished though and for that I use the NARS Radiant Creamy concealer (not pictured). For powder, I don't even have to say it but look at how well loved that Rimmel Stay Matte powder is. The cover broke so I had to tape it so I can still use it. I already have a back up of this. This powder does not keep me matte all day but it's a good one for when you want to touch up throughout the day. It doesn't cake and the transparent shade is just shade, it doesn't add extra coverage that you don't need.

Come back tomorrow for my face product favorites!