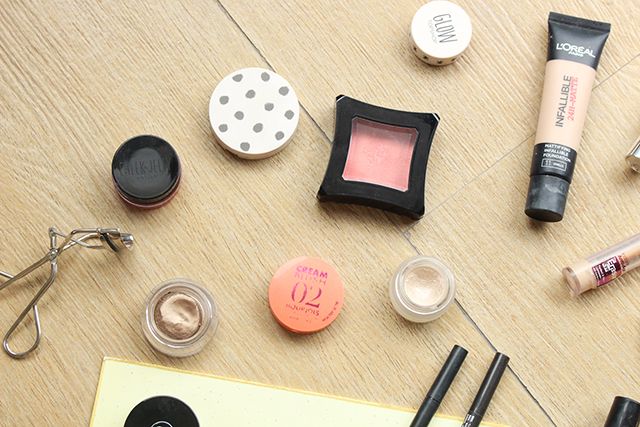 One word: cream. 2015 is the year I've finally admitted to myself that I prefer cream products when it comes to blush, bronzer and highlight. I still like my powder products and since I live in the tropics, there are days when I can't wear cream products. But if I had my way, it's all I'm going to use.

My favorite cream blushes are from Illamasqua, Bourjois and Topshop. But if it's value for money, I would go for the Bourjois and Topshop ones. The Illmasqua one is just too huge and I don't see myself ever finishing it. The texture of the two are very similar. They're cream to powder types that lasts all day on the cheeks. They also have a wide range of shades from nude to pink to red! One product from Topshop that I became obssessed with are their cheek jellys. It's a cream blush that's more liquid than the regular cream blush. It doesn't turn to powder to keeps your cheeks looking dewy. I have this in a pretty berry color called Sibling which was such a favorite, it lived in my bag for more than a month.

For highlight, I always go back to this tiny pot of cool highlight from Topshop called Glow. It's a white iridescent color that works well with my skin tone. I like to wear it on its own or sometimes I use it to amp up my more subdued highlighters.

Come back tomorrow for my favorite products for the eyes!